Pedicle Screw Market Revenue to cross $1Billion, Globally, by 2030 - Exclusive Report by The Insight Partners
Global pedicle screw market is growing at a CAGR of 6.3% during the 2022-2030.
/EIN News/ -- Pune, India, Sept. 27, 2023 (GLOBE NEWSWIRE) -- Pedicle screws are used sometimes in a spinal fusion to add extra support and strength to the fusion while it heals. Pedicle screws are placed above and below the vertebrae that were fused. A rod is used to connect the screws which prevents movement and allows the bone graft to heal. After the fusion is completely healed, the screws and rods can be removed. Removal isn't necessary unless they cause the patient discomfort.
According to our new research study on "Pedicle Screw Market Size and Forecasts (2020 - 2030), Global and Regional Share, Trends, and Growth Opportunity Analysis Report Coverage: By Product Type (Polyaxial Pedicle Screw Systems, Monoaxial Pedicle Screw Systems, and Other Pedicle Screw Systems), By Application (Thoracolumbar Fracture, Spinal Tumor, Scoliosis, Failed Spine Fusion Spondylitis), By Surgery Type (Open Surgery and Minimally Invasive Surgery), By End User (Hospitals, Ambulatory Surgical Centers, and Other End User) and Geography," the pedicle screw market size was valued at $943.93 million in 2022 and is expected to reach $1,012.36 million by 2030. It is estimated to register a CAGR of 6.3% during the 2022-2030.
Download Sample PDF Brochure: https://www.theinsightpartners.com/sample/TIPRE00003259
Global Pedicle Screw Market: Competitive Landscape and Key Developments
DePuy Synthes; Zimmer Biomet; Globus Medical Inc.; B. Braun Melsungen AG; Stryker Corp; Medtronic PLC; RTI Surgical, Inc.; K2M, Inc.; Orthofix International N.V.; and Alphatec Spine, Inc. are among the leading companies operating in the pedicle screw market. These players focus on expanding and diversifying their market presence, and acquiring a novel customer base, thereby tapping prevailing business opportunities in the pedicle screw market. A few of the notable key developments by companies in the pedicle screw market are mentioned below.
In March 2023, Orthofix Medical Inc. and SeaSpine Holdings Corporation completed their previously announced merger of equals to create a globally leading spine and orthopedics company.
In November 2022, Zimmer Biomet Holdings, Inc. a medical technology leader across the world, completed the spinoff of its former Dental and Spine business-ZimVie.
In April 2022, Surgalign Holdings, Inc. received FDA 510(k) approval for its CorteraTM spinal fixation system. This new flagship product is a key piece of the company's portfolio designed to drive its growth over the next 10 years, with expected gains in shares worth ~US$ 2.2 billion in the US posterior fixation market.
Rising Number of Spinal Surgeries Using Pedicle Screw Systems Boost Market Growth:
Pedicle screw systems play an important role in increasing strength and providing support to the damaged spinal cord. The escalating number of medical professionals specializing in spinal surgeries drives the pedicle screw market growth. According to data published in Health Central LLC in 2019, approximately 313 million surgeries are performed annually in the US, including ~1.62 million spinal procedures and 500,000 lumbar spine surgeries. Cost is an important factor in these types of surgeries. As per the data published in Health Trust-The Source Magazine in 2022, nearly 1.2 million surgeries are performed, and a lumbar spinal fusion surgery cost ~US$ 80,000 on average.
Pedicle screw systems have undergone significant developments with their increasing need in spinal surgeries. Incorporating a navigation system while placing the pedicle screw system is a major development in the pedicle screw system market space. Robotics is used to augment accuracy and minimize surgical invasiveness while placing pedicle screws. Although robotics in elderly patients has not been studied at a higher scale, this population may benefit significantly from the application of robotic techniques to perform minimally invasive procedures to decrease operative time, minimize blood loss, and reduce postoperative pain, ultimately resulting in decreased complications.
The rising adoption of pedicle screw systems in treating degenerative spinal disorders is another factor driving the pedicle screw market growth. Moreover, a steep rise in sports-related injuries and spinal cord injuries (SCIs), and accidental fractures require surgical procedures, which bolsters the pedicle screws' demand and use. According to data published by the National Spinal Cord Injury Statistical Center in 2022, the annual incidence of traumatic SCIs in 2021 was ~54 cases per 1 million people in the US. Thus, the rising prevalence of spinal surgeries boosts the demand for pedicle screws, thereby propelling the overall market growth.
Order a Copy of this Report at https://www.theinsightpartners.com/buy/TIPRE00003259
Global Pedicle Screw Market: Segmental Overview
The global pedicle screw market, by product type, is segmented into polyaxial pedicle screw systems, monoaxial pedicle screw systems, and other pedicle screw systems (including uniaxial pedicle screw systems). In 2022, the polyaxial pedicle screw system segment held the largest share of the market. The same segment is estimated to register a significant CAGR during 2022-2030. Polyaxial pedicle screw systems are used in spinal surgeries to stabilize and immobilize the spine. Screws are anchored in the pedicle, which are small bony projections on the vertebral bodies. This type of screw can move in multiple directions, giving surgeons greater flexibility during pedicle placement. In recent years, minimally invasive surgery has been a preferred approach for spinal surgeries using posterior pedicle screw fixation.
In terms of surgery type, the pedicle screw market is bifurcated into open surgeries and minimally invasive surgeries. In 2022, the open surgery segment held a larger share of the market. The minimally invasive surgery segment is estimated to record a higher CAGR during 2022-2030. Minimally invasive surgeries (MIS) have gained traction owing to the rising application of technologically advanced robotic and image-guided (IG) surgeries. The market for the MIS segment is anticipated to grow six times faster as compared to the open surgeries segment during 2022-2030. These surgeries are associated with less damage to the surrounding muscles, lower bleeding, minimum pain, faster recovery, and shorter hospital stays. At present, MIS is considered a common procedure for spinal fusion.
The pedicle screw market, by application type, is segmented into thoracolumbar fracture, spinal tumor, failed spinal fusion, scoliosis, and spondylitis. In 2022, the thoracolumbar fracture segment held the largest share of the market. Thoracolumbar fractures can significantly affect the quality of life, resulting in neurological deficits, deformities, and pain. According to an article published in Orthopaedic Surgery in 2020, spinal fractures account for approximately 32.8/100,000 population, and thoracolumbar fractures account for ~90% of spinal fractures. In addition, nearly 20% of these fractures are burst fractures due to axial pressure. Most of the thoracolumbar fractures occur between T11 and L2, a stress concentration area.
Based on end user, the pedicle screw market is divided into hospitals, ambulatory surgical centers, and specialty clinics. In 2022, the hospitals segment held the largest market share. The specialty clinics segment is expected to register the fastest CAGR of 6.77% during 2022-2030. Pedicle screw fixation systems are routinely used in lumbar, thoracic, and sacral spine surgeries to manage different pathological conditions. Hospitals are a vital part of the development of health systems worldwide. They play an important role in offering support to other healthcare providers. An increasingly large number of hospitals are attaining expertise to perform pedicle screw fixation procedures to treat various spine disorders.
Go through further research published by The Insight Partners:
Minimally Invasive Pedicle Screw Positioning Systems Market - Global Analysis and Forecast to 2030
Pedicle Screw-Based Dynamic Stabilization Systems Market - Global Analysis and Forecast to 2030
About Us:
The Insight Partners is a one stop industry research provider of actionable intelligence. We help our clients in getting solutions to their research requirements through our syndicated and consulting research services. We specialize in industries such as Semiconductor and Electronics, Aerospace and Defense, Automotive and Transportation, Biotechnology, Healthcare IT, Manufacturing and Construction, Medical Device, Technology, Media and Telecommunications, Chemicals and Materials.
Contact Us:
If you have any queries about this report or if you would like further information, please contact us:
Contact Person: Ankit Mathur
E-mail: sales@theinsightpartners.com  
Phone: +1-646-491-9876
Press Release: https://www.theinsightpartners.com/pr/pedicle-screw-market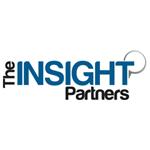 Powered by


EIN Presswire does not exercise editorial control over third-party content provided, uploaded, published, or distributed by users of EIN Presswire. We are a distributor, not a publisher, of 3rd party content. Such content may contain the views, opinions, statements, offers, and other material of the respective users, suppliers, participants, or authors.
Submit your press release